Silo Level Sensor(Laser Level Sensor)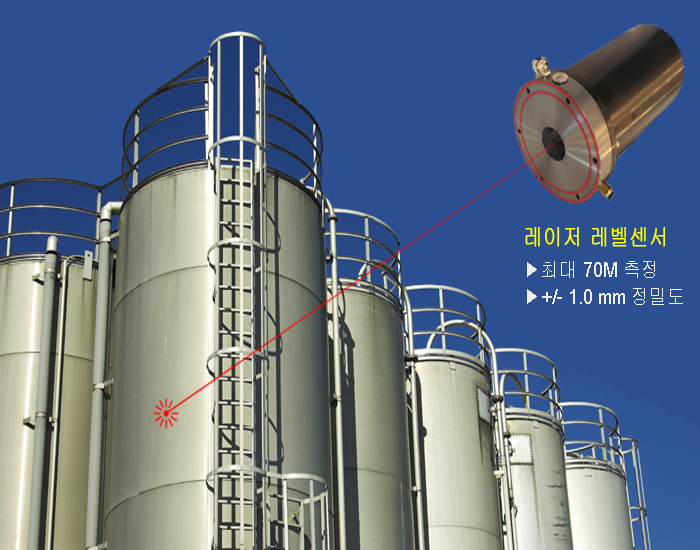 → It is the optimal level measuring solution for low dielectric constant
applications.
The YMS-LLD-050 device using a special laser source to measure level in the heavy dust silos measures
the level stably in pressure transport of fine powders.
For pallets or powders of low dielectric materials such as PE, PP, PTE, PVC and silica, it does not work
properly or is hard to measure the level of materials in the silos with radar sensor due to low reflectivity
of dielectric constant.
As grains are also low dielectric constant materials, it is difficult to measure the level in grain silos like
flours and sugars. The YMS-LLD-050 can be only solution for these applications.
Beam of laser does not spread and beam spot is 28x13mm even at 50 m distance. Thus it lets the device
be measured in tall and narrow silos and has excellent accuracy of +/-1.0mm.
We have successful references in low dielectric applications of plastic materials, as well as in sugar and
grain silos.
This level sensor can be installed in even extremely dust scattering environments using
Anti-Dust technology.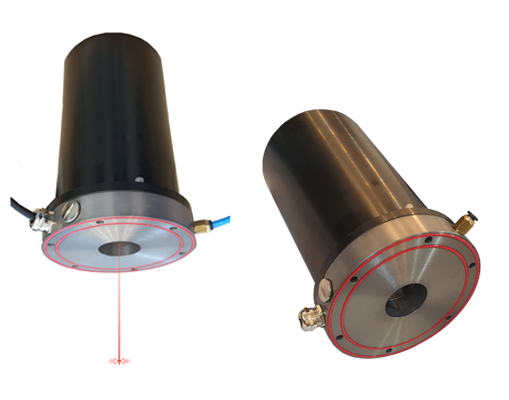 → Features
• It is not affected by dielectric constant.
• Measuring range up to 70m
• High measurement speed
• High accuracy up to +/- 1.0 mm
• It can be measured even in fine powder materials
• Wide range of operating temperaure of -40~ + 60 degrees C with heater option
• It is suitable for measuring the level in tall and narrow silos because laser beam goes right down
to the bottom of the silo without spreading.
→ Applications
• Grains
• PVC/PP/PE pallets or powders
• Coals
• Cements
• Salt, Sugar
• Snow accumulation
→ Specifications
Model

YMS-LLD-050

Accuracy

±1mm

Measuring Range

0.05~70m

Analog Accuracy

+/- 0.1%

Sample time

50Hz

Laser Source

Laser Diode 620-690 nm(red)

Interface

RS232/RS422/RS485/4~20mA,Digital Input/Output,USB

Power

24VDC

Power Consumption

0.8A

Operating Temperature

-10 ~+50°C(Heater option : -40~ +60°C)

Protection Degree

IP65

Material

• Sensor body : Alumimum Alloy EN-AW 6060 (Anodized 20um)

• Sensor front and rear cover : Mineral reinforced nylon resin

• Housing : MC(Mono Cast)

Cable Gland

Nickle plated brass M18x1.5, Cable diameter : 5 ~10 Φ, IP68

Dimensions

156 x 260 x 160mm

Weight

3.3kg(without flange)
→ Dimensions